Selection of Cells in Excel
These days use MS Excel is very common whether you are a businessman, student or professional excel is the need for everyone for storing and manipulating data. But sometimes it is very tidious task to select different cells using mouse again and again.
Are you also using mouse most of the time for selecting cells and tired of it, don't worry we will solve your problem till you reach end of this article.
---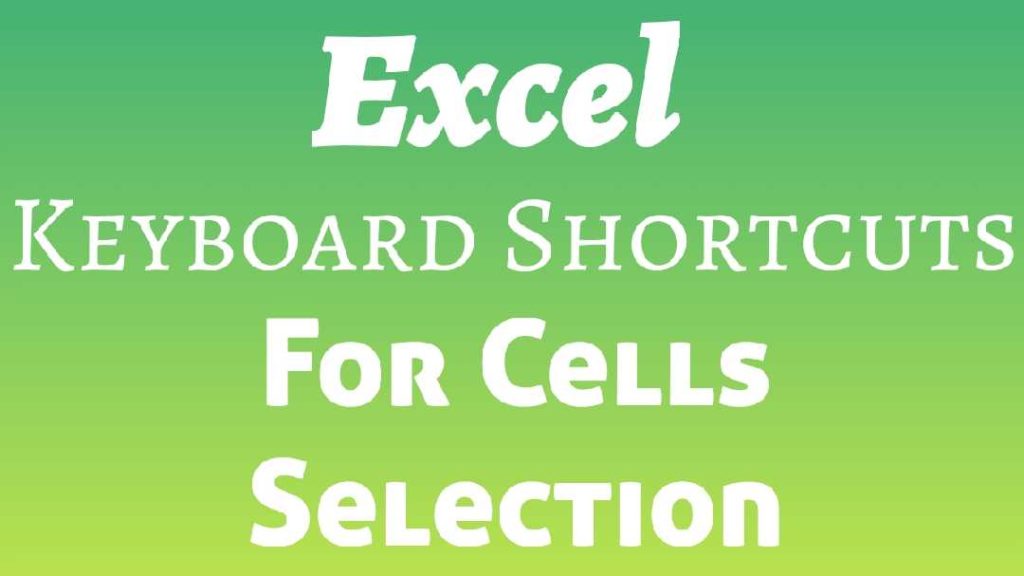 Here We are Providing List of Most Common Keyboard Shortcuts
Go to the end of table
CTRL+arrow
Select cells to the end of table
CTRL+SHIFT+arrow
Select whole table
CTRL+*
Select the entire column on a sheet
CTRL+SPACEBAR
Select the entire row on a sheet
SHIFT+SPACEBAR
Select the entire worksheet
CTRL+A
Select cells that are not next to each other
Press SHIFT+F8 and then do simple selection
by mouse.Or hold CTRL and do selection by
mouse.
---
Final Thoughts
Hope these shortcuts will help you in accelerating your work in excel, If you liked the post please share with your friends from button below. If you have any query or need help please feel free to ask in comments.